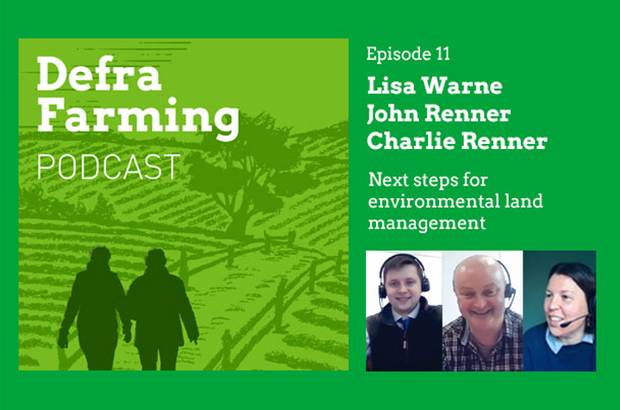 In episode 11 of the Defra Farming podcast, Payments Policy lead, Lisa Warne talks to John Renner and his son, Charlie.
John farms on the border of the  Northumberland National Park between Berwick-upon-Tweed and Alnwick. Charlie is a farm business consultant and continues to help out on the farm.
In this episode, Lisa gives an update on the growth and rollout of our environmental land management schemes. John and Charlie talk about how the new farming payments fit in with the management of their farm. They had plenty of questions for Lisa about the new grants and actions.
Thanks to John and Charlie for being our guests.
Learn more
There's something for everyone in our new farming payments.
Find out what you can get paid for by visiting the Funding for Farmers and Land Managers page on GOV.UK.