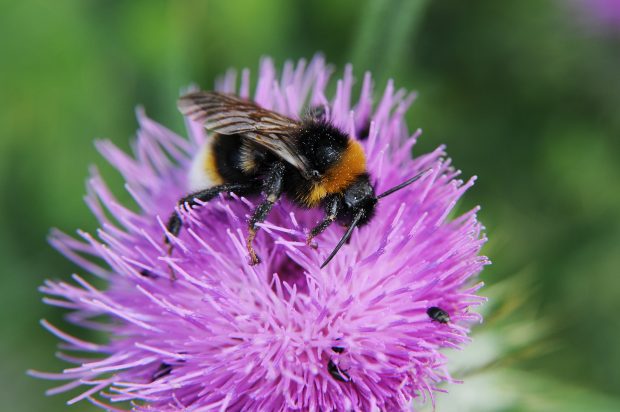 Countryside Stewardship is a scheme that pays farmers, woodland owners and land managers to look after and improve the environment.
It includes things like conserving and restoring wildlife habitats, or carrying out work to manage flood risk – the full list can be found on GOV.UK.
In this post, I'll share some changes we made to the running of the scheme, ahead of more changes coming in the future. The work I'll describe happened between 2018 and 2020.
A bit of context: Countryside Stewardship has been around since 2015. It's part of Defra's 25-year Green Future plan, and plays an important role in the support we provide to enable improvements in our environment. In 2020, 15,000 Countryside Stewardship agreement holders received approximately £130 million. 
In 2018, responsibility for running the scheme moved to the Rural Payments Agency (RPA). Since then, we've been working on improving it.   
A fresh look at the scheme
People told us that they found the process too bureaucratic, hard to navigate and difficult to understand. Internal processes were too slow, and there were delays with new agreements and payments.  
We listened to farmers, woodland owners, land managers and caseworkers. Doing so helped us decide on the priority areas. 
These priorities included:
making sure full payments were made

faster as rural businesses need and deserve to receive their payments on time

getting agreements out to claimants earlier

asking for less evidence to be submitted for each claim

 

identifying bottlenecks in our internal

processes and

finding ways to remove them
To make sure that our improvements were sensible and as effective as possible, we established a wider group made up of colleagues in Defra's policy teams, Natural England, the Forestry Commission and RPA.   
The group's first task was to think about how we could make things easier and less complex for farmers, land managers and foresters, and for the people at RPA administering the scheme. We ended up changing all sorts of things: 
removing unnecessary steps and duplication, and only asking for information when we needed it 

 

making more use of 

online services

, to reduce the need for paper forms

streamlining the processes that caseworkers use, to make their work easier and more efficient 

 
Continuous learning and improvement
We know that these changes made a positive difference, because we increased the number of agreements made, and the number of payments sent to people at the right time. As the service improved, so did the feedback we were getting.
We also learned that our approach was the right one. Having clear project plans, and testing our work as we went along, helped us focus our attention on the most useful changes and reduced the impact of unintended outcomes.
We're continuing to make improvements. Now the UK has left the European Union, we are no longer tied to EU regulations and we can see more opportunities to make things simpler, for example, for example looking at a new approach to inspections and penalties. We'll blog more about this in the coming weeks.
That said, some readers will know that even bigger changes are coming. As set out in the Agricultural Transition Plan published in November 2020, Countryside Stewardship will be part of a gradual transition to the new environmental land management schemes in the years ahead.  
The 2022 application window for Countryside Stewardship is open. You can apply on GOV.UK. Being part of this scheme now, will put you in the best position to join new schemes later. 
If you have any questions about our work, comment below. We'll follow up this post with more of our work soon, so do subscribe to the blog.