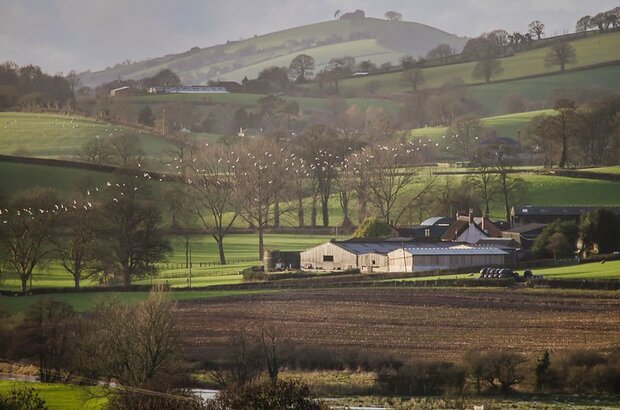 In February, we invited people to apply for grants under the Productivity and Slurry theme of the Farming Equipment and Technology Fund (FETF).
The Farming Equipment and Technology Fund supports the purchase of equipment, technology, and infrastructure designed to improve agricultural, horticultural and forestry productivity in a sustainable way.   
Grants are offered towards the cost of specific items of equipment on a list. The items were compiled following a consultation with farmers, industry groups and other stakeholders between previous rounds.
We promised to review the list ahead of future rounds. We're adopting the same collaborative approach now to update it. The next round is expected in early 2024. 
To meet our aim of supporting farmers to lower costs and improve the environment, we want to make sure that the list is up to date, that we respond to feedback and include the items farmers want. 
In this post, I'll share some findings from that round and explain how you can shape the future list. 
Findings from the last round
The last round opened in February and closed in April 2023. We had a good response and will build on that for the next round. 
You might remember that following the last consultation, we added 21 new items before that round opened. They included: 
direct drill with fertiliser placement for precision drilling of arable and cover crops. This helps to reduce crop establishment costs and increase efficiency in the use of fertilisers
robotic drill and guided hoe. An autonomous robotic vehicle can precisely place seed in the ground and return to mechanically weed – this helps to reduce the use of herbicides and associated costs
camera-guided inter-row sprayers. Using precision camera guidance to remove weeds when spraying between rows of growing crops can help to reduce the use of herbicides
mulchers for forestry, orchards and vineyards can help to reduce input costs and improve the retention of carbon in the soil
mobile chopper pumps to help transfer slurry.
The full list of items can be found on GOV.UK. 
Before we open the next round, we'd like you to review the list.
Share your opinion and shape future rounds
Through a survey, you can suggest productivity or slurry management equipment and tell us which specifications you'd like us to update.
Specifications set out what the item must do. I'll go into a bit more detail below. 
Through the following surveys, we'd like you to tell us:  
The items you suggest must contribute to at least 1 or more of the objectives of the scheme: 
boost productivity or innovation in agriculture, horticulture and forestry 

encourage sustainable pesticide usage 

 

encourage better use of organic manures/nutrients

 

improve water and/or air quality 

 

improve soil quality and/or soil management 

 

reduce greenhouse gas emissions in line with our net zero target

 

reduce unsustainable use of abstracted water 

 

encourage sustainable management of woodlands

 
In addition, for potential items to be eligible to be included they must: 
be new  

 

be available 'off the shelf', ideally with short manufacture and delivery periods  

 

be retained and used for 5 years after the grant is paid

have a maximum cost in the region of £62,500

—

we may consider items with a cost above this level, but the maximum grant contribution from us will be £25,000.      

 

not require approval for installation or use by a third party. For example, it must not require planning permission or consent from the Environment Agency to install the equipment .
Suggest new items
 When you complete the survey, linked above, you will be asked to provide:  
a brief description of the item and its purpose  

 

details of the sector the item benefits  

 

the policy outcome

—

described above

—

and how the item achieves it  

 

2 examples of the item including manufacturer and model  

 

information that helps us to write a detailed specification for the item. 

 
The deadline to complete this survey is Monday 3 July at midday. 
Review specifications
We'd also like your feedback on whether any of the items or specifications we offered are out of date because new products have entered the market.  You can do this by completing the survey linked above.
We'll ask you to explain what needs to be changed and provide a revised specification, or whether it should be removed and why.
Specifications ensure applicants understand what equipment is eligible for funding support. They are used to establish a standard cost for the item.  
The specification must be clear enough so that we can use it to set a standard cost for the item without favouring one manufacturer over another.  
It is important that you don't provide too general a specification.
Doing so makes it harder for us to ensure that items we might include will be effective and high quality. It will also help us to ensure administration of the scheme is as straightforward as possible. 
Dates to note and further information
Please complete the surveys by midday on Monday 3 July.
If you have any technical questions, please email the Rural Payments Agency fetfenquiries@rpa.gov.uk.