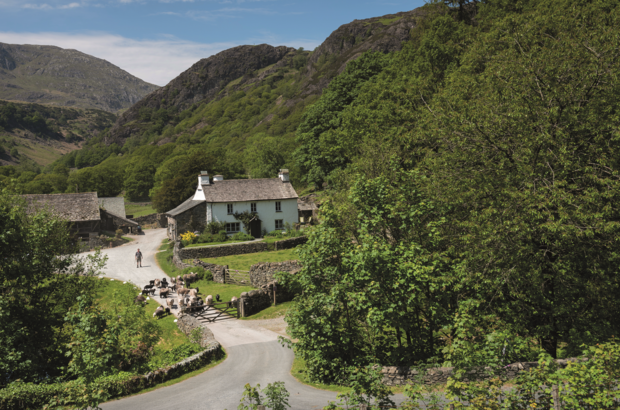 Last week, I blogged about the importance of England's Protected Landscapes – our National Parks and Areas of Outstanding Natural Beauty (AONB).
Today, I'm pleased to tell you about the new Farming in Protected Landscapes programme, which will open for applications from July 2021.
The programme has been developed with the support of a group of AONB and National Park staff from across the country.  It is open to all farmers and land managers within an AONB or National Park in England, or the Broads.
It could also support activity on other land, where a project will benefit a Protected Landscape or its body's objectives or partnership initiatives.
What the programme will pay for
Farming in Protected Landscapes is a programme of funding for one-off projects, not an agri-environment scheme. It will support farmers and land managers to carry out projects that:
• support nature recovery
• mitigate the impacts of climate change
• provide opportunities for people to discover, enjoy and understand the landscape and its cultural heritage
• support nature-friendly, sustainable farm businesses
For example, the programme might support:
• promoting connectivity between habitats
• replacing stiles with gates on public footpaths, to promote easier access
• conserving historic features on a farm, such as lime kilns or lead mining heritage
• supporting a locally branded food initiative that promotes the links between the product and the landscape in which it is produced
• action to reduce carbon emissions on a farm
• gathering data and evidence to help inform conservation and farming practice
How to apply
You can contact the relevant Protected Landscape body to request an application form.
Before you apply, it would be a good idea to discuss your project with your Protected Landscape body. They might visit the location of your planned project to talk through your ideas.
You should apply between 1 July 2021 and 31 January 2022 for funding in the first year of the programme. Protected Landscape bodies will award funding to successful applicants at any time between July and January.
Protected Landscape bodies will also consider applications for funding in the second year of the programme, especially if you aim to begin early in the financial year.
Multi-year awards are possible for longer projects, but all projects must end by March 2024.
The bigger picture
Farming in Protected Landscapes is a programme of funding that is part of the Agricultural Transition Plan. It will work alongside – not in competition with – Defra's existing and new schemes, adding value where it is most needed.
Farmers who take part in a project funded through the Farming in Protected Landscapes programme can also take part in one of the 3 environmental land management schemes when they open.
In the long term, we expect that these 3 schemes (the Sustainable Farming Incentive, Local Nature Recovery scheme and Landscape Recovery scheme) will play an important role in our Protected Landscapes.
Stay up-to-date
The Farming in Protected Landscapes programme will open in July. When it does, we'll publish another post, so subscribe to the blog to make sure you don't miss it.
Finally, don't forget to sign up to Defra's e-alerts if you haven't already.