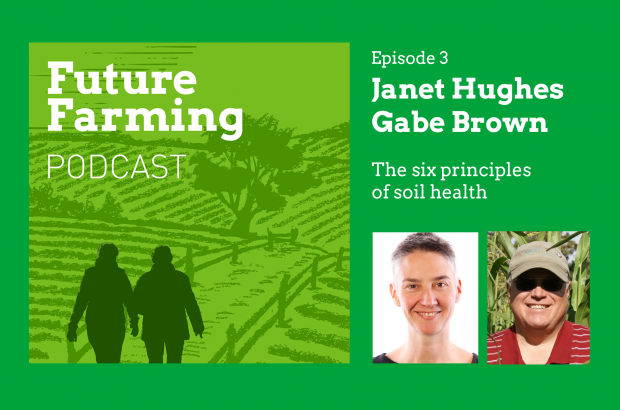 In this month's Future Farming podcast, Janet Hughes talks to Gabe Brown.
Gabe has been named one of the twenty-five most influential agricultural leaders in the United States. He farms at Brown's Ranch, a diversified 5,000 acre farm and ranch in North Dakota, with his wife Shelly and son Paul.
He is one of the pioneers of the soil health movement and author of the book, "Dirt to Soil, One Family's Journey Into Regenerative Agriculture."
Gabe is also a partner in the regenerative farming consultancy Understanding Ag and an instructor for the Soil Health Academy, which teaches the power and importance of healthy functioning ecosystems. 
Janet and Gabe talk about education in farming, shortening the supply chain and the six principles of soil health.
Pictures from Brown's Ranch
You can follow Brown's Ranch on Facebook.
Read the full transcript of the podcast