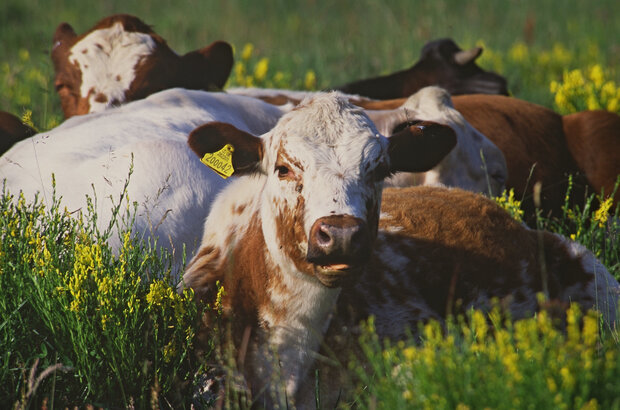 To support farmers through the agricultural transition, we're offering free business advice to those who currently receive direct payments. 
Through the Future Farming Resilience Fund, we're paying independent advisers to explain how the changes happening to farming will affect farmers and help them to prepare.  
In total, 19 providers across England are offering the advice. 
As I mentioned in a previous post, the fund is structured in 3 phases. We are currently in the second phase. It was due to end in March 2022, but we're extending this phase until September 2022. 
We appreciate that 2021's late harvest made it difficult for farmers to apply in time and take up was slower than expected. 
So, we've offered all our providers an extension of up to 6 months, which is when the next phase of support is expected to begin. 
This will give providers more time to deliver the support. The new end dates for each of the projects are set out in the table below.
We hope this extension will encourage more people to get in touch with an adviser and work out the best plan for their farms.  The final phase of support will operate over a longer timescale; launching later in 2022 and running until March 2025.  
Get free advice 
If you'd like to access free business advice, all you need to do is take a look at the list of advisers below and contact them directly.  
The advisers are offering support in different ways: it could be delivered in the form of workshops supported by experts or through one-to-one conversations.  
Organisation

 

Contact

 

Phone

 

Coverage

 

Sector

 

End date

 

ADAS

 

resilience@adas.co.uk

 

03301 755839

 

England

 

Any sector

 

31 May 2022

 

AHDB

 

FarmBusinessReview@ahdb.org.uk

 

0247 5189300

 

England

 

Grazing livestock & Cereals

 

31 August 2022

 

Berrys

 

will.davies@berrys.uk.com

 

07469858749

 

Shropshire, Staffordshire, Cheshire, Worcestershire, Herefordshire, Gloucestershire, Wiltshire, Oxfordshire, Berkshire, Buckinghamshire, Warwickshire, Hertfordshire, Bedfordshire, Cambridgeshire, Northamptonshire, Rutland, Leicestershire, Derbyshire.

 

No particular sector

 

31 July 2022

 

 

Brown & Co

 

defraffr@brown-co.com

 

01480 598875

 

Hertfordshire, Northumberland, Durham, Yorkshire, Humber, Lincolnshire, Derbyshire, Nottinghamshire, Leicestershire, Warwickshire, Gloucestershire, Oxfordshire, Herefordshire, Shropshire, Norfolk, Suffolk, Cambridgeshire, Bucks, Bedfordshire, Northamptonshire, Essex, Kent, Cornwall, Devon, Dorset, Somerset.

 

Targeting all farmers and farm types including arable, livestock, mixed and roots.

 

30 June 2022

 

Bury Beet Group

 

jamiegwatkin@btinernet.com

 

01284386111

 

Suffolk and Norfolk

 

Arable and sugar beet

 

31 March 2022

 

Ceres Rural 

 

sebastian.murray@ceresrural.co.uk

george.badger@ceresrural.co.uk

 

01865790790

 

Cambridgeshire, Lincolnshire, Northamptonshire, Oxfordshire, Warwickshire, Buckinghamshire, Bedfordshire, Hertfordshire, Essex, Suffolk, Kent, Sussex, Berkshire, Gloucestershire, Wiltshire, Hampshire, Surrey and Norfolk.

 

Arable

 

30 April 2022

 

Devon County Council

 

linda.wilson@devon.gov.uk 

charlotte.molyneux@devon.gov.uk

 

01392383000

 

Devon and Somerset

 

No particular sector

 

31 May 2022

 

DJM Consulting

 

helen@theruralbusiness.co.uk

 

01746714089

 

Shropshire, West Midlands, South Staffordshire, Warwickshire, Worcestershire, Herefordshire, Gloucestershire, Derbyshire, Northamptonshire, Cambridgeshire, Oxfordshire, Leicestershire, Rutland, Nottinghamshire, Lincolnshire

 

No particular sector

 

31 August 2022

 

JH Agri Consultancy

 

jhadwin@jhagriconsultancy.co.uk

 

07739176667

 

Cumbria, Yorkshire, Lancashire, Cheshire, Northumberland

 

Livestock

 

31 August 2022

 

Kite Consulting

 

jennie.moore@kiteconsulting.com

 

01902854797

 

England

 

Dairy

 

31 August 2022

 

Landworkers Alliance

 

jyoti.fernandes@landworkersalliance.org.uk

 

07875849754

 

England

 

Horticulture, dairy, SME meat, mixed farming

 

31 March 2022

 

Laurence Gould Partnership

 

keith@laurencegould.com

 

07968412052

 

Kent, East Sussex, West Sussex, Surry, Hampshire, Isle of Wight, Dorset, Wiltshire, Devon, Cornwall, Somerset, Gloucestershire, Herefordshire, Shropshire, Staffordshire, Nottinghamshire, Leicestershire, Lincolnshire, Rutland, Worcestershire, Warwickshire, Oxfordshire, Northamptonshire, Buckinghamshire, Bedfordshire, Hertfordshire, Berkshire, Essex, Suffolk, Norfolk, Cambridgeshire, Northumberland, Cumbria, Durham

 

No particular sector

 

31 August 2022

 

M B Hodgson & Son Limited

 

kathryn@nwauctions.co.uk

 

01539566222

 

Cumbria, North Lancashire, North Yorkshire

 

Livestock

 

31 August 2022

 

Natural Enterprise

 

graham.biss@naturalenterprise.co.uk

 

01983296244

 

Isle of Wight

 

No particular sector

 

30 April 2022

 

NIAB

 

elizabeth.stockdale@niab.com

 

07957966802

 

Wessex and Cotswolds

 

Arable

 

1 March 2022

 

Promar International

 

sandra.callwood@genusplc.com

 

07971 118688

 

England

 

Dairy, Beef and Sheep

 

31 May 2022

 

Ricardo-AEA Ltd

 

ffrf@ricardo.com

 

01235 753530

 

England

 

No particular sector

 

30 June 2022

 

SRUC

 

neil.carter@sac.co.uk

 

07825 781347

 

England

 

Any sector

 

31 August 2022

 

The Prince's Countryside Fund

 

project@countrysidefund.org.uk

 

07551848892

 

Cumbria, Yorkshire, Lancashire, Northumberland, Durham Dales, Peak District, Dartmoor, Exmoor, Lincolnshire, Herefordshire, Cornwall. There will also be a virtual group.

 

Dairy, Beef and Sheep

 

30 April 2022

 
Video: Farmers share their experience