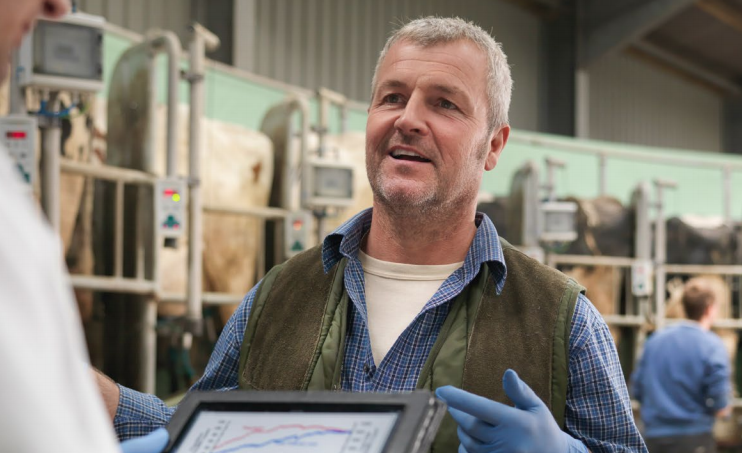 In the Agricultural Transition Plan, we said we believe there is a way for the industry to increase productivity in an environmentally sustainable way without relying on Direct Payments.
As Direct Payments are phasing out, new initiatives are taking flight. The Farming Investment Fund is one of the ways through which profitability and environmental good can be achieved. 
In this post, I'll give an overview of the fund, ahead of its launch in the autumn. 
Simply put, The Farming Investment Fund is divided in two. One part of the fund awards grants of lower value and the other part awards grants of higher value.
The lower value investment part of the fund is called the Farming Equipment and Technology Fund.
The higher value investment part of the fund is called the Farming Transformation Fund.
Farmers and agricultural or forestry contractors involved in the production or processing of agricultural, horticultural or forestry products, who are based in England, can apply for a grant.  
It's worth saying that agents will be able to apply on behalf of their clients, so long as they have the necessary permission on the Rural Payments system.  
We'll publish the full eligibility guidance on GOV.UK in the coming months and we'll blog about how applications are assessed before the autumn launch.
The Farming Equipment and Technology Fund 
The Farming Equipment and Technology Fund will provide smaller grants to improve business performance.
Farmers can apply for a grant to buy items from a set list of equipment, technology and small infrastructure investments. It is based on the current Countryside Productivity Small Grant scheme.
We are working with farmers, foresters, growers, contractors, and representative organisations to refresh this list. We will publish a blog post with more details about the list closer to the launch.
You will be able to make an application online quickly and simply. The approval process will be straightforward, with a clear grant value assigned to each item. If an application is successful, the applicant will buy the item and then will be able to claim the reimbursement using their receipt.
The Farming Transformation Fund
Grants awarded from The Farming Transformation Fund will support larger or more complicated investments. It is based on the Countryside Productivity Large Grant scheme which was structured around a number of themes. In the past we supported water resource management, adding value to agri-food and improving farm productivity. 
We are assessing which themes to support based on the feedback from previous schemes and conversations we are having with farmers.
The kinds of things grants might be awarded for could include:
on-farm water storage infrastructure, including reservoirs 

precision agriculture equipment (for example, low emission and variable-rate nutrient or pesticide application)

robotic or automated technology

equipment and technology for storing, sorting, or processing products 
For these grants we are designing an online eligibility checker to improve the application process. This is currently being tested with users.
We will publish more information about the kind of projects we will fund as part of the guidance when it launches in autumn.
If you'd like to know more about the Farming Investment Fund, for example how we compiled the Farming Equipment and Technology list, or our approach to the application and assessment process, comment below.
To keep up to date with our work, subscribe to this blog if you haven't already, and sign up to Defra's e-alerts too.