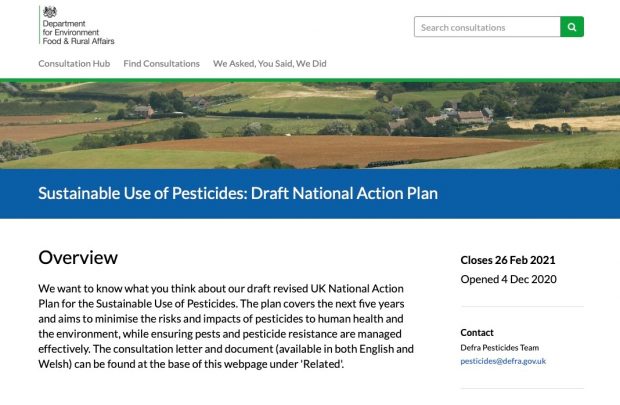 Back in December, we published a draft national action plan on the sustainable use of pesticides and a consultation to find out what people think of it.
The consultation is open until 26 February and we're keen to get a wide selection of views, from a wide selection of people.
We're keen to hear from members of the farming community, related industries, environmental and public health groups, and members of the public.
Why the plan exists
Defra's 25 Year Environment Plan, published in 2018, said:
"We must protect people and the environment from the risks that pesticides can pose. At the same time, farmers need to protect their crops."
That's what underpins the key aim of the pesticides plan: to minimise the risks and impacts of pesticides to human health and the environment, while ensuring pests and pesticide resistance are managed effectively.
The plan centres on Integrated Pest Management (IPM). That means minimising the use of chemical pesticides, and maximising use of non-chemical pest control alternatives (such as physical, biological and other non-chemical methods). Common IPM techniques, like planting hedgerows or encouraging predators, can enhance biodiversity, and are good for pollinators.
We believe maximising IPM will help us reduce the risks associated with pesticides, combat pest resistance, and support agricultural productivity and biodiversity. It's one way – among many – we can achieve the goals set out in the 25 Year Plan.
It's also one of the many approaches mentioned in the Agricultural Transition Plan that we published in December last year.
Your input matters
Every piece of feedback matters. Please take the time to fill out the consultation. We welcome everyone's views.