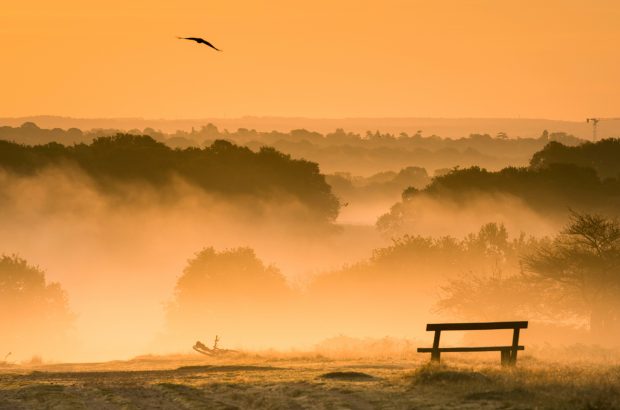 2021 is the year of details and delivery for the future farming programme as we work to implement the Agricultural Transition Plan. 
Details, because we know that farmers and land managers have a lot of questions about exactly what our new schemes will involve. We will answer a lot of those questions this year.  
Next month (February) we'll publish further details about a Countryside Stewardship scheme for 2022. In March 2021, we'll publish our consultation on a lump sum exit scheme for farmers and delinking. Also in March 2021, we'll share more information about the Sustainable Farming Incentive pilot phase and how you can get involved, and then in June we'll publish details about what the scheme will look like when we start to make it available to farmers from March 2022.
Delivery, because we're in the first year of the transition. Our work to design new schemes and services is now well underway as we get ready introduce some of them this year and next.  
Here's a bit more about what you can expect from us this year. 
Designing and building Environmental Land Management (E.L.M
) 
Environmental Land Management (E.L.M) is the cornerstone of the government's new agricultural policy. It includes the Sustainable Farming Incentive, Local Nature Recovery and Landscape Recovery. 
It's the new way for government to pay farmers and land managers to produce public goods like biodiversity, cleaner water, cleaner air and carbon reduction and carbon storage on their land. 
We'll start piloting the first elements of new schemes this year, introduce the first parts of the Sustainable Farming Incentive at scale from 2022 and sign our first Landscape Recovery contracts in 2022. We'll then gradually test, improve and expand the service until the whole scheme is live from 2024. 
Sustainable 
Farming Incentive 
The Sustainable Farming Incentive will provide a straightforward way for farmers to get paid to produce public goods on their land. 
We'll start to pilot the Sustainable Farming Incentive this year, and launch the first elements of the service for all farmers from March 2022.  
The pilot will test some of the more novel or untested elements of the new scheme to ensure it works for farmers and achieves the right outcomes. For example, we'll look at how land management plans might work (building on what we're learning from our tests and trials) and different ways of deciding what and how much we'll pay for. 
We'll publish more information about the first phase of the Sustainable Farming Incentive and how you can get involved in March 2021. We'll share details of how you can get involved here on the blog. Don't forget to sign up to Defra's e-alerts too.
At the same time as running the pilot with a small number of participants, we will also be preparing to launch the first elements of the Sustainable Farming Incentive for all farmers in March 2022. By June we will publish information about how the scheme will work, what farmers can get paid for and how much. 
Local Nature Recovery
This will pay for actions such as creating, managing or restoring habitats, natural flood management and species management.  
This year we'll focus on the detailed scheme design, working with our engagement groups and through our tests and trials to come up with proposals that we can start piloting later this year. 
Landscape Recovery
This will focus on landscape and ecosystem recovery through projects which create large-scale forest and woodland, restore peatland, or creating and restoring coastal habitats, such as wetlands and salt marshes.  
There will be a much smaller number of these contracts, and they will be long-term and significant in their scope and ambition.  
We plan to agree the first 10 Landscape Recovery contracts to start between 2022 and 2024, with the first of those starting in 2022.   
This year, we will develop a framework for the contracts and get the first contract ready to go. We'll share more on this over the next few months. 
Farming in protected areas
The Agricultural Transition Plan included a commitment to fund improvements in public access and the environment in areas of outstanding natural beauty and national parks. 
We're working on our plans to do this, and we will publish more information about this in the first half of this year. 
Animal health and welfare
We're working on plans to roll out the animal health and welfare pathway from next year. 
This will sit alongside our environmental schemes to help farmers to improve animal health and welfare, too. 
Making things work better
Throughout the agricultural transition period, we will work hard to make things work better for people. 
Improving existing schemes
We've been working with Rural Payment Agency (RPA) to improve the way cross-compliance inspections work and design a simplified Countryside Stewardship Scheme. We'll be launching these improvements in February. This will all build on the work RPA has already done to improve its turnaround of payments and scheme applications – we've made progress in recent years but know that we still have more to do. 
We're also working to define a smooth, safe pathway for anyone already in a scheme so there is a clear and simple way through for them as we close down existing schemes and introduce Environmental Land Management from 2024. We'll be publishing more about this later this year too. 
Clearer, simpler information 
This year we'll work to improve and streamline information for farmers and land managers on GOV.UK. It should be simple for everyone to find what they need to know when they need to know it.  
Alongside improving what's there now, we're looking at how we can provide really clear guidance for our future schemes, so we can make them as straightforward as possible to understand and use.  
We're always looking for farmers who can help us test our early drafts of guidance and service designs and tell us what works and what doesn't. If you're interested in helping us get this right for you, please do get in touch.  
Useful, relevant, accessible advice
When it comes to advice, we're continuing to improve our understanding of what advice will be needed across the range of our products and services: Environmental Land Management, farming investment support, regulation and enforcement, and all the other products and services we'll be offering. 
We'll be publishing more of our thinking about this soon, building on what we're learning through the E.L.M. tests and trials and our own research and analysis.  
Digital, data and technology
We're doing a lot of work at the moment to understand what data, digital, technology and operational capability we're going to need, what we've already got and what improvements or additions are going to be required. 
We will make any changes in a careful, gradual way, incrementally making things work better throughout the life of the programme. We'll work closely with our users as we do this - please get in touch if you want to get involved in helping us test our new systems and services to make sure they will work for you. 
Supporting prosperity in the agriculture sector
Lump sum exit scheme
We will publish our consultation about our proposed lump sum exit scheme for farmers by March 2021, and we'll be doing some co-design activities alongside the consultation to help us design a scheme that will work for farmers. 
Business planning advice
By May this year, we will start to offer business planning advice to farmers who want it through our resilience support programme. 
Support for new entrants
We've started some co-design activities with farmers to understand what support new entrants need and what that would look like. We'll publish what we learn from this work throughout the year. 
Farming Investment Fund 
By October, the Farming Investment Fund will be open for applications for small and large grants to support farm productivity. We're drawing on all the learning and feedback from previous schemes to design this Fund, including looking at how the investment fund should work for small farms, foresters, contractors and tenants.  
Slurry
We recently ran some co-design activities to think through how we might design a slurry improvement scheme that will work for farmers and reduce water and air pollution from slurry. We'll be carrying on this work through this year, designing a scheme ready to launch in 2022. We'll publish more on this as we progress through the year, too. 
Innovation, research and development
We are continuing to work on plans for the Innovation Research & Development Scheme that will open in 2022. We plan to hold events from summer 2021 to provide more information. For example, what types of competitions we'll be launching and when, how farmers, growers and foresters can get involved, and how we will support those with innovative ideas to form expert teams to get those ideas off the ground. 
Institute for Agriculture and Horticulture
The Institute for Agriculture and Horticulture (TIAH) will be the new home of professional development and training for the agriculture and horticulture industry in England. Once it's set up later this year it will provide information on career advice, employee/ employer support, and a professional framework including Continuing Professional Development (CPD) opportunities. A membership area will enable individuals and businesses to track their professional development.  
Regulation and enforcement
Following our recent workshops on regulation and enforcement, we're planning to work through a small number of the most significant areas of concern about how things work to see what improvements we can make and what we can learn. If you'd like to get involved in this work, please get in touch.  
Making things open, making them better
In my experience, working in the open always improves the quality of thing you're working on. I love the comments at the end of a blog post. I'm happy to learn, be challenged on an idea and approach things from another perspective.  
Discussing what we're doing and what we're learning is a really important way for us to learn and improve as we go – that counts for me personally as much as it does the programme as a whole. That's why blogging is so important to me.  
We'll publish updates on our work here. Sign up to receive an update whenever we publish a post, and don't be shy in making comments and asking questions – we're keen to hear from you!