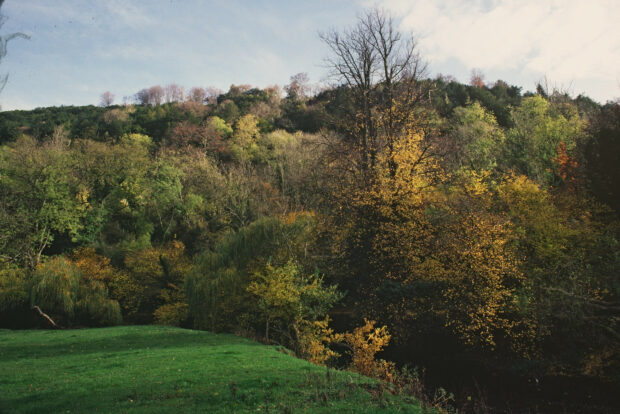 Trees give us oxygen. They store carbon. They help the soil and provide a habitat for wildlife.  
For these reasons and many more, protecting them from pests and diseases is important. You might remember we blogged about the economic and social benefits a few months ago. 
What we've heard from tree and woodland managers is that they don't feel well enough equipped or have access to the tools they require to respond to pests and diseases to minimise further spread and damage. 
Whether this means help to identify tree health issues or the money to carry out necessary actions, we have learned that a greater level of support for land managers is vital to keep England's trees and woodland healthy.  
With tree and woodland managers, we are designing a new range of grants as part of a future Tree Health scheme that will replace and expand the existing Countryside Stewardship Woodland Tree Health grants. 
The full Tree Health scheme will launch in 2024. Ahead of its launch we're going to test and refine our ideas through a pilot. We will test grants for felling or treating diseased trees and restocking following diseased tree removal. This will mainly be for land managers who were not eligible under the Countryside Stewardship Tree Health grants, such as managers of small woodlands or trees outside of woodland.
We will also be testing the provision of advice and guidance which is being designed for the pilot. 
The Forestry Commission will partner with us to deliver the pilot. Then, over the next 3 years we will make 100 agreements with woodland owners and land managers in London, the south-east, the north-west and West Midlands who have an eligible tree pest or disease confirmed by the Forestry Commission on their land.  
These agreements will cover a wide range of the new co-designed grants we plan to offer and will enable us to test policy in the real world so we can adapt it to meet user needs.  
We've continued our social science research project Behaviours for a Resilient Treescape, led by Forest Research. As part of this work, we released an online survey in February to collect the opinions of woodland and tree owners, forestry and land agents, and professional arboriculturists across England.  
We had over 400 responses to the survey, helping us to shape the structures of support. 
Additionally, we held workshops which proved an effective way to talk to potential scheme users and understand the problems they face with their woodlands and trees.  
Our co-design research showed that advice and guidance are crucial requirements to encourage action to deal with tree pests and diseases.  
Also, there is a need for awareness-raising about tree health as an issue as well as identification training for tree pests or diseases. In response to this, we will pilot the use of training webinars.  
Our co-design approach will continue and as such we will work closely with pilot agreement holders during the scheme to understand what's working and what isn't. 
Stay up-to-date
We plan to publish information about who can take part in the scheme and specific scheme guidance a few weeks ahead of applications opening in August. Subscribe to Future Farming to keep informed. 
You can also subscribe to Defra in the Media and the Defra e-alert. And, of course, if you have anything thoughts or questions, do comment below.