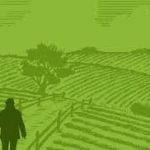 Sarah Stewart
Sarah Stewart is Head of Editorial and leads the digital engagement team in Defra's Future Farming Countryside Programme.
Sarah is the editor of this blog. If you'd like to get in contact with feedback or questions about the blog, video content or podcasts, email Sarah.Stewart2@defra.gov.uk
Related content and links
BPS and delinked payments
Basic Payment Scheme (BPS) in England will be replaced with delinked payments in 2024.
Future Farming on YouTube
Comments, moderation and feedback