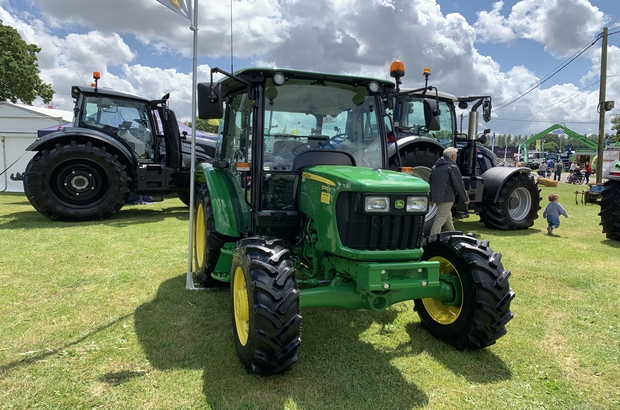 Agricultural shows bring people together: to network, to do business, to give the public a glimpse into farming life. Their cancellation due to the pandemic has been a blow.
For those of us in Defra, ag shows give us the chance to meet people up and down the country from all kinds of farming backgrounds. It's a valuable opportunity for us to better understand the experiences and views of the farming community who can shape our ideas, ask questions and offer challenge.
While we've continued to partner with the farming community throughout the pandemic in the form of online co-design workshops and roundtables, it's the in-person events that we've missed.
We are preparing to attend 8 shows this summer. You can find a list of where we will be below.
A team of policy officials, subject matter experts and engagement colleagues will attend each show, ready to take questions and speak to you about the changes ahead.
Safety will, of course, remain our number one priority. We will follow the latest government guidance and continue to work with event organisers to make sure that the farming community, the public and our team are safe.
Many of the event organisers have a contingency plan to go online if their physical show is cancelled. If this is the case, we'll attend the online event instead.
We'll share what we've learned after every event here on the blog, so do subscribe to the Future Farming blog. 
Co-design
The co-design team will be at a number of the agricultural shows. They will have dedicated research areas set up. They'd like members of the farming community to participate in their short and interactive co-design activities.
A range of policies, schemes and services across the programme will be explored – these will vary on each day at each show. There will be the opportunity to talk with the wider team too.
There's no need to book or dedicate a set time to participate in our co-design activities. The team will be operating on a walk-in basis, adhering to the current health and safety guidelines.
To find out more about our co-design work at the ag shows, email ffcpcodesign@defra.gov.uk
Where we'll be
We'll be at events all over the country in 2021. Look out for the Future Farming stand.
Of course, if the situation changes and the events are cancelled, we'll update the plan.
Look out for us at Defra's stand. We're really looking forward to seeing you there.